Easy lockdown recipe ideas: From chilli to homemade bread
Easy lockdown recipe ideas: From chilli to homemade bread
With strict instruction to stay indoors and keep supermarket visits to a minimum, you may find your food supplies are starting to dwindle. But please don't feel the urge to go out and panic buy!
These lockdown recipes all use essential ingredients you probably already have to hand and are designed to keep you feeling well. What's more, you can always make simple swaps, depending on what you DO have in the cupboards.
Sit tight for simple soups, soul-warming puddings, a no-knead bread recipe and an epic 3-ingredient satay sauce. Staying in doesn't look so bad anymore…

Ellie Donnell
Content editor Ellie is a strong believer that peanut butter makes everything better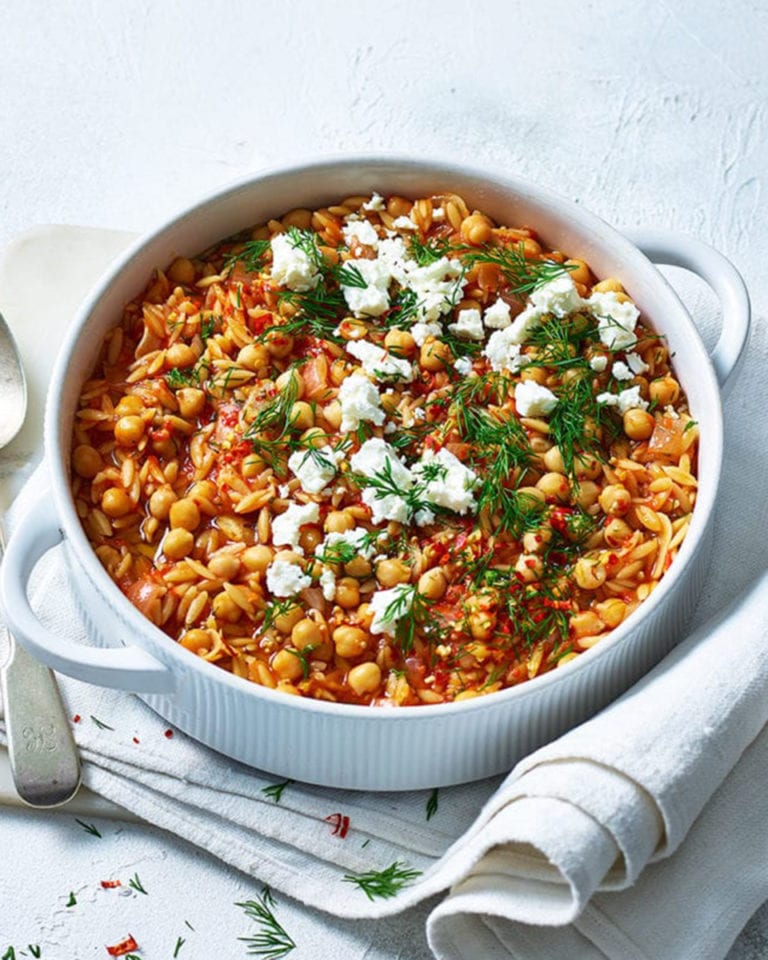 In its simplest form, risotto requires little more than arborio rice, onions and stock. That's it! For a basic recipe, start by sweating a finely chopped onion in a little oil until soft and translucent. Then, stir through the rice to thoroughly coat in the oil before gradually stirring through the stock, a little at a time, until the rice has absorbed all the liquid and is cooked through – about 20 minutes.
Once you've mastered the basic recipe, there are so many ways you can adapt the dish depending on what you have at home.
Try stirring through fish or chicken for extra protein, add roasted vegetables for colour, vitamins and sweetness and don't forget to finish your risotto off with a generous smattering of cheese, to give it a gorgeously glossy richness. Some of our fuss-free favourites include this easy smoked haddock risotto, a classic butternut squash and blue cheese number and this lovely leek risotto with lemon breadcrumbs.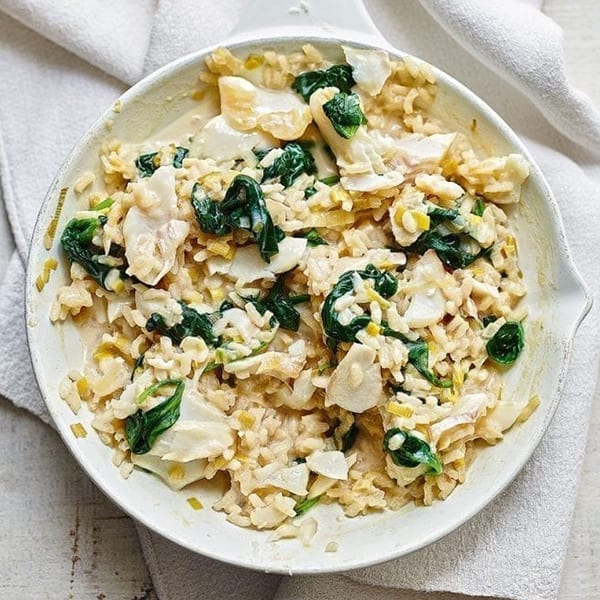 Beans, tinned tomatoes, spices, olive oil…All are items you can keep in your storecupboard ready to whip up this filling vegetarian meal. It's packed full of fibre and plant-based protein from the black beans (kidney, butter beans or black-eyed beans would also work well) and packs a fiery chilli-punch.
Or, if you do wish to use a pack of beef mince, then why not try one of our meaty chilli con carne recipes – they're great for batch-cooking and freezing.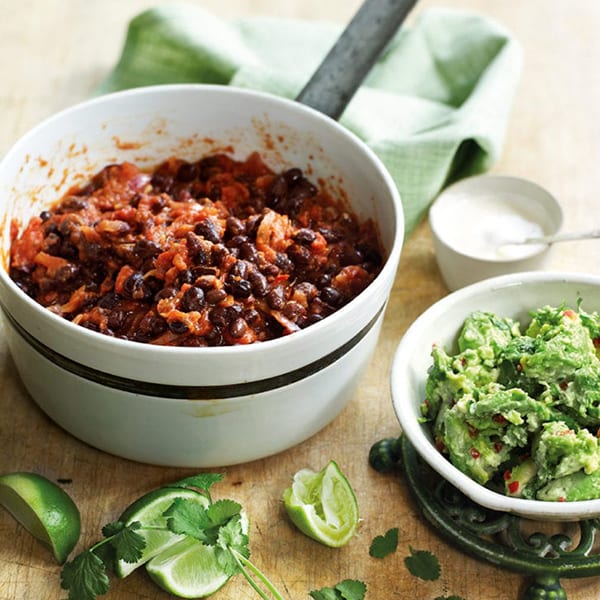 Our readers been going mad for our BRAND NEW cheat's chicken satay recipe recently, so we thought we'd share it here, too. We reckon it's something to do with the 3-ingredient satay sauce… Try it – it's game-changing stuff. Then, serve with whatever you have at home such as chicken, tofu, crunchy veg, rice or noodles.
Top tip: A jar of peanut butter is a home-cook's best friend. Use it in sweet and savoury dishes alike, from nutty noodles and this creamy pumpkin curry to cookies, cheesecake and some seriously epic peanut butter brownies.
Idea 4: Orzo, chickpea and tomato stew
It might be difficult to come by at the moment, but if you do have a packet of pasta at home there are SO many ways you can use this family favourite. It would be impossible to list them all here, so we recommend you check out all our pasta recipes for yourself.
Our favourite right now is this orzo, chickpea and tomato stew – it's made entirely in one-pot, takes 35 minutes to make and is veggie-friendly. Tick, tick and tick!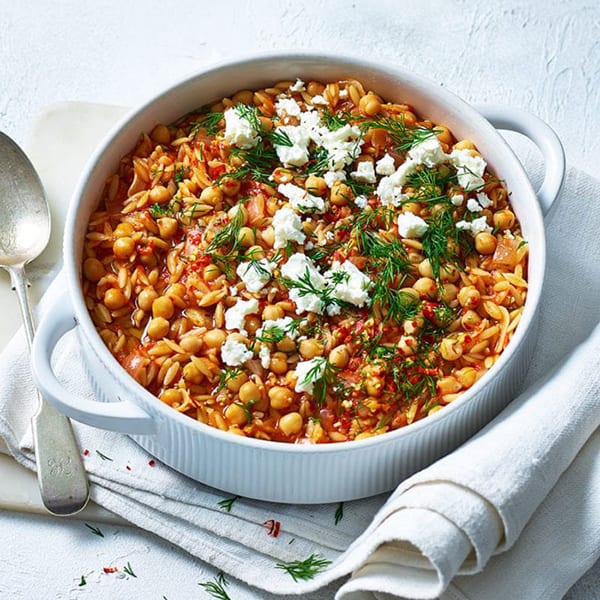 One of the best things about soup is that it's great for batch-cooking and enjoying again and again throughout the week. Whip up a big pot for your lunches over the next few days.
This minimal sweet potato soup only requires five ingredients while our simple carrot and ginger recipe is packed with immune-boosting ingredients, if you're feeling a little under the weather. We've got classic, freezable, healthy and vegetarian soups, plus 7 colourful ideas that are sure to boost your mood.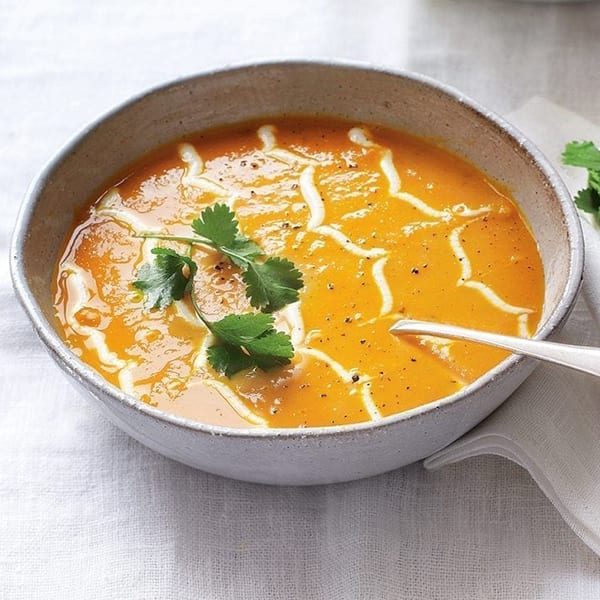 If the kneading element of bread-making is the bit that's putting you off making a loaf at home, we've got a recipe to fix that! Behold, our no-knead bread recipe. It's slower rise means it's packed with flavour, yet takes only 15 minutes to prepare! You're going to love it.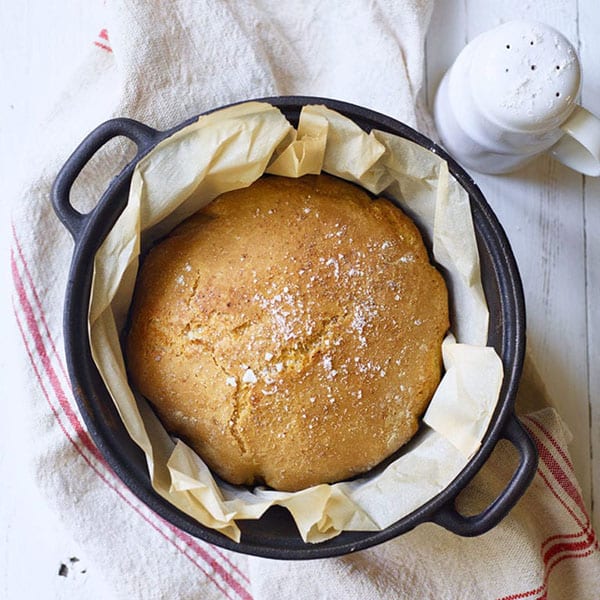 There are plenty more quick and easy bread recipes you can make at home, too. Only have plain flour to hand? Try these warm flatbreads served with a dreamy herb butter. No yeast in the cupboards? Soda bread doesn't require any and is ever so easy to make.
Puttanesca sauce is a fabulously versatile sauce for using up tinned tomatoes. And when we say versatile – we really do mean it!
Make this spaghetti alla puttanesca dish in just 12 minutes or opt for a bubbling puttanesca pasta bake to easily feed (and please) a crowd. Need something nourishing? These puttanesca beans with spinach are sure to do you the world of good. Oh, and we've got these fun puttanesca pizzas too. Schedule in at least one puttanesca dish for dinner this week!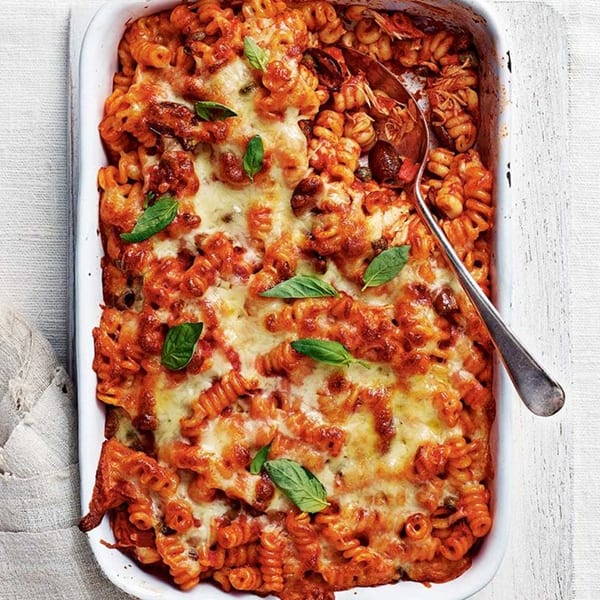 Creamy, warming, inexpensive and ever so simple to make, rice pudding is the soul-warming sweet treat to reach for when you need something comforting. Keep a bag of short grain rice in your cupboard for moments like these, then simmer with milk and a little vanilla (extract or essence) to make a super simple pud. It's great for customising, too! Some of our favourites include honey and greek yoghurt, maple syrups and toasted nuts, strawberry jam or a sprinkling of brown sugar.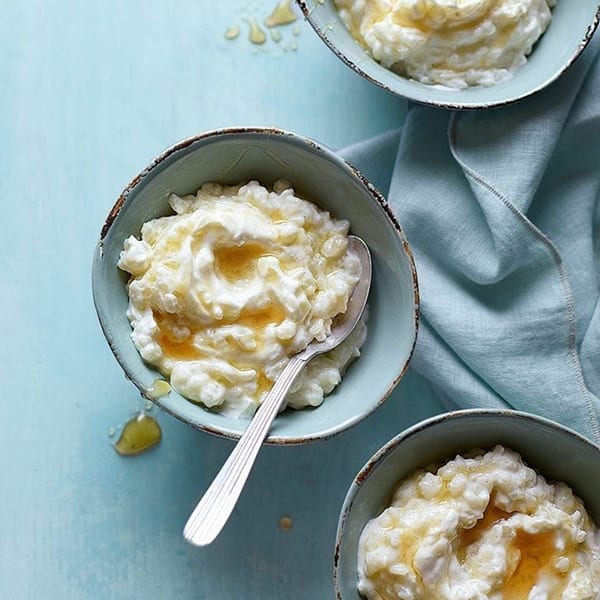 Keep calm and eat scones! You only need three ingredients to make this classic British bake: flour, butter and milk. If you want to make them sweet, add 2tbsp of sugar as we have done in this easy scone recipe. Or, if savoury snacks are more your thing, you haven't lived until you've trued our ultimate cheese scone recipe.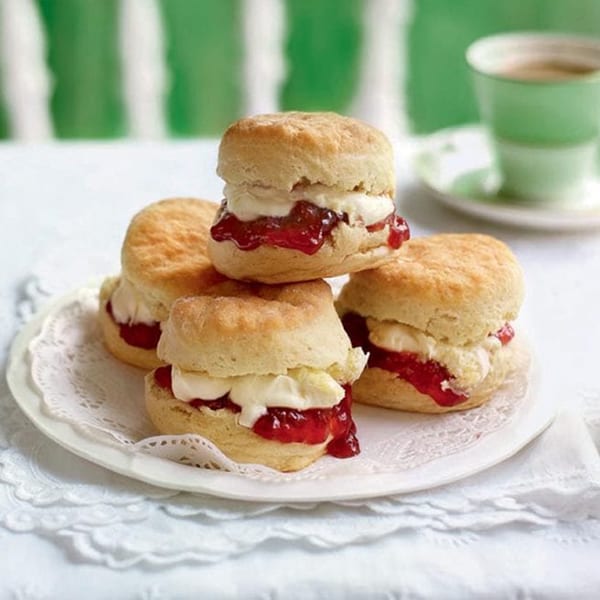 Need more recipe ideas to get you through self-isolation? Check out these collections…
Egg-free baking ideas
10 easy bread recipes to make when you don't have time to make bread
Flourless baking recipes